This project is being supported, in whole or in part, by Federal Award number, Section 501 of Division N of the Consolidated Appropriations Act, 2021, Pub. L. No. 116-260 (Dec. 27, 2020) (the "Act") awarded to Guilford County Department of Health and Human Services by the U.S. Department of the Treasury
Program Overview
For any questions regarding this assistance program please call 336-641-3000.
Assistance is available to qualified households towards emergency monthly rental/utility assistance for their primary residence.
Please note this program provides rental and utility assistance only. Assistance with other housing expenses including repairs, taxes and other costs are not eligible for this program.
Household income is determined as either the household's income for calendar year 2020 or the household's monthly income at the time of application. For household incomes determined using the latter method, income eligibility must be redetermined every 3 months.
Request for rental assistance can be submitted by either an eligible household or by a landlord on behalf of the eligible household. Landlords interested in applying for assistance should not complete this application. Landlords should call 336-641-3000 for assistance. Please note that any Landlord receiving payment for rent must submit a W-9 which can be done at https://dssdocuments.guilfordcountync.gov
When submitting your application, you will be asked to attach the following documents:
1. Proof of residency (Driver's License or any other official document evidencing residency)
2. Copy of rent statement or Lease Agreement and/or utility bills showing past due amount.
3. Household income verifications with proof of financial hardship for previous two months (paystubs, letter of termination/furlough, unemployment benefits, etc.).
Applicant Eligibility
By submitting this application, I am agreeing I answered yes to all the below eligibility questions.
1. I am a resident of Guilford County.
2. I do not live in the City limits of Greensboro.
3. I qualified for unemployment or has experienced a reduction in household income, incurred significant costs, or experienced a financial hardship due to COVID-19.
4. I am at risk of homelessness or experiencing housing instability.
5. I have not received any rental assistance from any other federally funded program.
6. My rent and utilities were current as of March 13, 2020.
7. Based on the chart below, my household income is less than 80% of the AMI (Area Median Income). Income levels are below.
Guilf

ord County Rent and Utility Assistance Program
Listed below is a link to information about rent and utilities. To apply, you must be at least one month behind on either your rent or your utility bill. Don't let this opportunity for help pass you by, if you need it.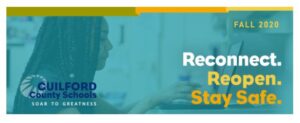 Click here to stay informed about Guilford County schools re-Opening
COVID-19

VACCINATION

INFORMATION
TO SCHEDULE YOUR APPOINTMENT:
Visit:

www.healthyguilford.com