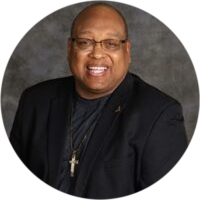 About Our Pastor …

The Rev. Dr. Carl Linwood Manuel, Jr., D.Min.
The Reverend Doctor Carl Linwood Manuel, Jr., D.Min., comes to us from Midway United Methodist Church in Kannapolis, NC, where he was appointed as the First African American Pastor of the church.
He was educated in the Greensboro City and Guilford County schools, and studied at Johnson C. Smith University (BA Education), University of Illinois (M.Ed.), Duke University Divinity School (Dean Scholar), United Theological Seminary (Doctor of Ministry, Samuel Dewitt Proctor Scholar), and Hood Theological Seminary (Dean Scholar).
The Rev. Dr. Carl L. Manuel, Jr. is a well-known international singer around the world. He has served on community and civic boards in multiple ways, such as: Vice Chair of the McDowell County Faith Community, spoke person for all youth in McDowell County, Past Chair Board of Elections McDowell County, McDowell County Teen Board, Corpening YMCA Board, Corpening YMCA Executive Board, Corpening YMCA Round Table Executive Board, National Bullying Committee Board (Appointed by President Barack Obama), Vice-Chair of the McDowell County Juvenile Prevention Council, NAACP, Chair of the Hayes-Taylor YMCA Board of Management Greensboro, Reidsville Minister Group, National African American Preachers Association, Inc., Christian Education Committee WNCC. Organizer and Leader of the Reidsville Unity March for Justice during the Annual MLK JR. Celebration, Annual Reidsville MLK JR. Prayer Breakfast Speaker and Soloist, Founder of the Reidsville Awareness Group, Rockingham County Schools Community Board, Rockingham County Voters Registration Drive Committee, Winston-Salem Minister Conference, Chair of the Education Committee Winston-Salem Minister Conference, Ashley School Community Education Committee, and the Yadkin Valley District of the UMC Justice committee.
The Rev. Dr. Manuel Jr.'s is a member of many organizations including: Kappa Alpha Psi Fraternity, Inc. (Life Member), Past Middle Eastern Province Chaplain Kappa Alpha Psi Fraternity, Inc. International Chaplain Committee, International Advisor of the year for the Alpha Nu Chapter at the world class North Carolina Agricultural and Technical State University (the largest HBCU), the HBCU Education Committee, Sigma Pi Phi Fraternity, Inc. (Beta Epsilon Boule Greensboro), Who's Who among African American Males in North Carolina, Who's Who among Outstanding Men in the USA, and is an international male role model and mentor. Rev. Dr. Manuel has served as Pastor in Presbyterian Churches, AME Churches, and United Methodist Churches in North Carolina. He has also served as a Professor of Education and Religion at UNC-Greensboro, Guilford Technical Community College, Durham Community College, and Bennett College for Women.
The mission of Memorial United Methodist Church is to love God, to love others, and to magnify the name of Jesus Christ. The vision of our church is to glorify our God and Savior, Jesus Christ, to make true disciples throughout all the nations by means of missionary activity and support, to minister the ordinances, to edify believers, and to do all that is sovereignly possible and biblically permissible to magnify the name of Jesus.

Our Leadership Team
The leadership team of Memorial United Methodist Church recognizes the authority of God, and realizes that we are shepherds who serve under the Chief Shepherd, Jesus Christ. We desire to devote ourselves to prayer and to the ministry of the Word. Our passion and goal is to equip the believers for the work of the ministry until we all attain maturity in the fullness of Christ.
Our Church Secretary
Cynthia Marshall joined the staff as Church Secretary in May 2004. She faithfully assists our pastor and congregation with needed administrative support. Cynthia can be reached at (336) 889-4501.