Get

FREE

at-home COVID-19 tests online, or call 1-800-232-0233.
Navigating the Upcoming Flu Season Amidst COVID-19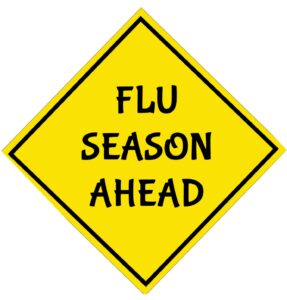 The convergence of COVID-19 and the flu season poses unique challenges for individuals and communities. While we've made significant progress in understanding, as well as managing COVID-19, it is essential that we remain cautious and informed to protect ourselves and those around us.
Here are some key points for consideration:
1.

Get Vaccinated.

If you haven't already done so, consider getting vaccinated against both COVID-19 and the flu. Vaccination is one of the most effective ways to reduce the severity of the illness and prevent its spread.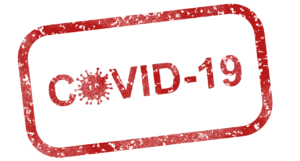 2.

Symptom Awareness.

It can be challenging to distinguish between COVID-19 and the flu based on symptoms alone. They share many common signs like fever, cough, and fatigue. If you experience any symptoms, get tested promptly, and follow public health guidelines.
3.

Preventive Measures.

Continue to practice good hygiene, including frequent handwashing, mask-wearing in crowded or indoor settings and maintaining physical distance. These measures help prevent the spread of both COVID-19 and the flu.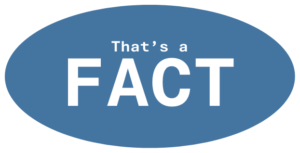 4.

Stay Informed.

Stay up-to-date with the latest information and guidelines from trusted sources like your healthcare provider, the World Health Organization (WHO) and the Centers for Disease Control and Prevention (CDC). Guidelines could change as we learn more about these viruses.
5.

Seek Medical Advice.

If you or someone you know becomes ill, especially if there are underlying health conditions, seek medical advice promptly. Early intervention can make a significant difference in treatment outcomes.
6.

Community Responsibility.

Remember that our actions impact those around us. By taking precautions and following health guidelines, we collectively contribute to the safety and well-being of
our families and communities.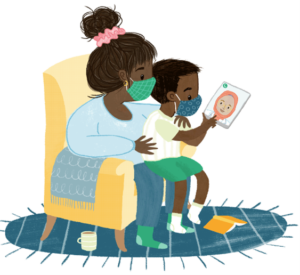 This upcoming flu season will test our resilience once again, but by working together and remaining vigilant we can help reduce the burden on our
healthcare systems and protect the most vulnerable. Let's continue to support one another and prioritize public health as we navigate these challenging times.
If you have questions or concerns regarding COVID-19, the flu, or vaccination, please feel free to reach out to your healthcare provider or the local health department. Your health and safety are of utmost importance. Together, we can weather this season with strength and solidarity.
For more Information on Healthy Guilford and the
2023
Community Health Assessment
visit the website:
Healthy Guilford.com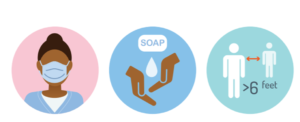 Appointments:
To make a vaccination appointment through the
Guilford County Call Center call 336-641-7944.
Guilford County Updated COVID-19 Data Hub
Listed below is information about rent and utilities. To apply, you must be at least one month behind on either your rent or your utility bill. Don't let this opportunity for help pass you by, if you need it.
This project is being supported, in whole or in part, by Federal Award number, Section 501 of Division N of the Consolidated Appropriations Act, 2021, Pub. L. No. 116-260 (Dec. 27, 2020) (the "Act") awarded to Guilford County Department of Health and Human Services by the U.S. Department of the Treasury
Program Overview
For any questions regarding this assistance program please call 336-641-3000.
Assistance is available to qualified households towards emergency monthly rental/utility assistance for their primary residence.
Please note this program provides rental and utility assistance only. Assistance with other housing expenses including repairs, taxes and other costs are not eligible for this program.
Household income is determined as either the household's income for calendar year 2020 or the household's monthly income at the time of application. For household incomes determined using the latter method, income eligibility must be redetermined every 3 months.
Request for rental assistance can be submitted by either an eligible household or by a landlord on behalf of the eligible household. Landlords interested in applying for assistance should not complete this application. Landlords should call 336-641-3000 for assistance. Please note that any Landlord receiving payment for rent must submit a W-9 which can be done at https://dssdocuments.guilfordcountync.gov
When submitting your application, you will be asked to attach the following documents:
1. Proof of residency (Driver's License or any other official document evidencing residency)
2. Copy of rent statement or Lease Agreement and/or utility bills showing past due amount.
3. Household income verifications with proof of financial hardship for previous two months (paystubs, letter of termination/furlough, unemployment benefits, etc.).
Applicant Eligibility
By submitting this application, I am agreeing I answered yes to all the below eligibility questions.
1. I am a resident of Guilford County.
2. I do not live in the City limits of Greensboro.
3. I qualified for unemployment or has experienced a reduction in household income, incurred significant costs, or experienced a financial hardship due to COVID-19.
4. I am at risk of homelessness or experiencing housing instability.
5. I have not received any rental assistance from any other federally funded program.
6. My rent and utilities were current.
7. Based on the chart below, my household income is less than 80% of the AMI (Area Median Income). Income levels are below.