With Great Joy and Anticipation, We Welcome
Reverend Darryl Donnell, MDIV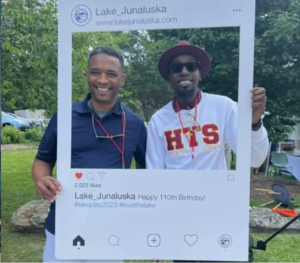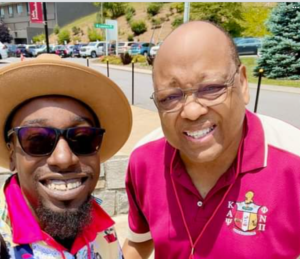 Rev. Darryl E. Donnell Jr., MDIV, a native of Greensboro, North Carolina, has faithfully been a pastor in the Western North Carolina Conference of the United Methodist Church since 2018. Currently a Local Pastor, Rev. Donnell is working to be ordained as an Elder in Full Connection.
In 2019, he obtained his BA in Christian Ministry from John Wesley University in High Point, North Carolina. In May 2023, he obtained his Master of Divinity (MDIV) from Hood Theological Seminary in Salisbury, North Carolina. From July 2018 to June 2023, he served as Pastor of Camp Springs United Methodist Church and Garrett's Grove United Methodist Church in Caswell and Rockingham County.
In July 2023 Rev. Donnell became the Pastor of Memorial United Methodist Church in High Point, North Carolina. Additionally, he serves in other areas within the United Methodist Church as a member of the WNC BMCR. Rev. Donnell, the youngest of three, has two older sisters. He loves music! From being a Jazz Musician before becoming a pastor, you'll sometimes find him using his other gifts through playing trumpet along with the choir on Sunday mornings.
Rev. Donnell loves his pets. He has one dog, a Pitbull named "Rev.", and a 30-gallon fish tank with Corydoras (Cory Catfish), Platies, and Swordtails. "Being a 90's baby", one of his favorite sayings is: "Its Morphin Time!"
Because he loves preaching, Rev. Donnell comes in the spirit of Jeremiah, to whom God said, "Before I formed you in the womb I knew you, before you were born I set you apart; I appointed you as a prophet to the nations…You must go to everyone I send you to and say whatever I command you." Jeremiah 1:5,7 NIV