Worship The Lord In Giving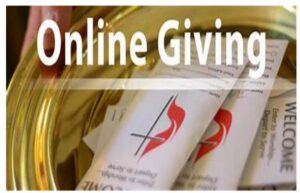 Welcome!
Memorial UMC now offers members and visitors an easy and convenient way to support us. You may make your gift online whether you attend services in person or virtually. You can choose a one-time or recurring donation, so your generosity continues even when you're not able to attend service.
Thank you for your support!
Vanco is Memorial's giving platform to make giving easier, consistent and more secure. We encourage you to use the link below to access our online giving page and be a cheerful giver.